The massively successful the dark fantasy adventure game, Witcher 3, had no release dates for PS5 and Xbox Series X, until this UK retailer allegedly leaked the date for the next-gen consoles. The rumors are spreading like wildfire around the internet.
WARNING
Article continues below this ad
This rumor comes from an anonymous worker of a UK Retailer. According to them, the retailer had an update on their database for The Witcher 3 GOTY Edition, which has a release date of the last quarter of this year. It is presumed that this is the upgraded version of the game for the PS5 and Xbox Series X, which had been confirmed to launch this year.
WARNING
Article continues below this ad
A leak suggests the potential release date of Witcher 3 on PS5 and Xbox Series X
The worker has revealed that according to the update in their database, the Witcher 3 for PS5 and Xbox series X is set for release on December 9, 2022. That means the game will be targeting the Christmas Holiday sales of this year. But fans have to keep in mind that this is not a confirmed date.
DIVE DEEPER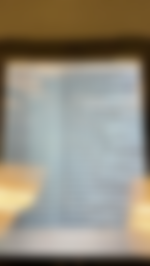 The developers of the Witcher series, CD Projekt Red, haven't revealed anything yet. Even the trailer or teasers of the new enhanced version is not launched yet. But they had announced earlier that this will be a free upgrade to the existing owners of the game. This means that the players don't have to buy or pay an extra fee to get this version of the game.
Witcher 3 is still running strong seven years after its release
WARNING
Article continues below this ad
The Witcher 3 is a Dark Fantasy RPG game based on the popular book series by Andrzej Sapkowski. The game has multiple endings, which make the players think twice before every important choice during their campaigns. The players play as the Witchers: Gerald, Ciri, and the Mage Yennefer. Together, these characters make their path through horrific monsters and tragedies in a world full of magic and chaos.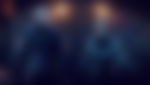 In its initial release on May 18, 2015, the game Witcher 3: The Wild Hunt had become a massive hit. The fans and critics both equally praised the game. The visuals, narrative, and soundtrack were phenomenal. Currently, it has a solid 93% score on Metacritic and the game is still witnessing active players on steam.
WARNING
Article continues below this ad
Watch this story: The Best Playstation Xbox and Pc games based on popular novels!
What do you think about these leaks? Are you excited about Witcher 3 on ps5 and Xbox Series X? Let us know in the comments below!