Refresh
Whelp, that's it, folks. No crazy new devices, except maybe the Halo Rise clock/sleep tracker/lamp thing. But we did get some solid upgrades to favorites.
Keeping with Fire TV, the Fire TV Omni TVs are getting an update too. These new models will feature QLED technology to enhance the viewing experience. Amazon is adding presence and light sensors to show helpful content when you walk into the room. You'll get personalized info for you and even artwork like the Samsung TV Frame lineup. But if you prefer your own works of photography art, you can use them as a massive photo frame.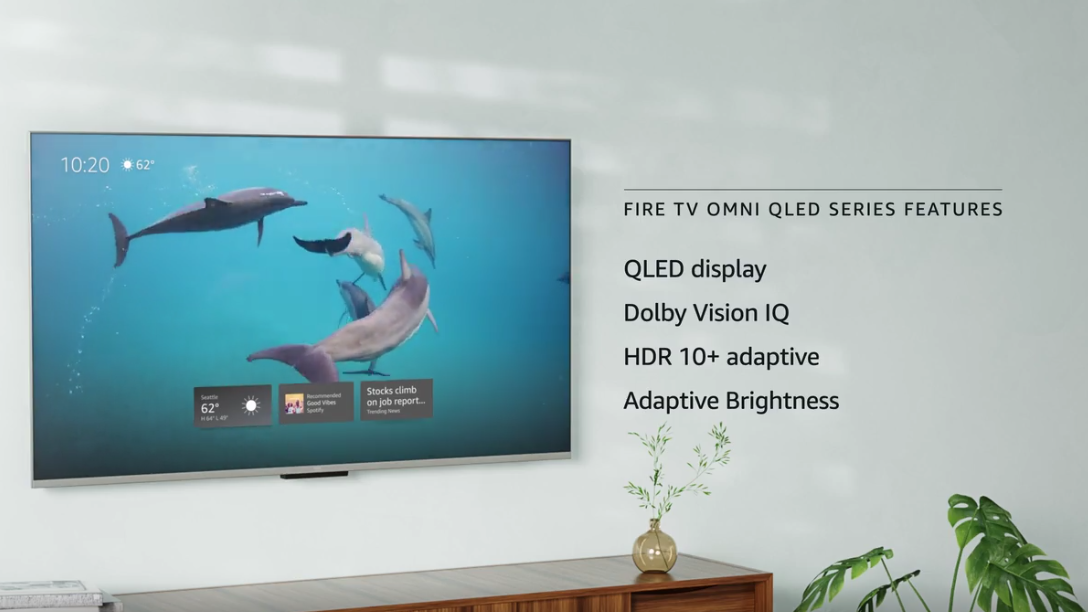 The Fire TV Cube is getting its long overdue update. It will be even more powerful than before with improved speakers, 360-degree IR blasters, and an HDMI-in port so it can better integrate with your other entertainment devices. The design is being refreshed with a fabric cover which looks better than the plastic housing from previous models.
Amazon is bringing Fire TV profiles to the Echo Show 15! Amazon says the over 70% of Show 15 users are watching video content on the smart display and adding this new feature will be really nice.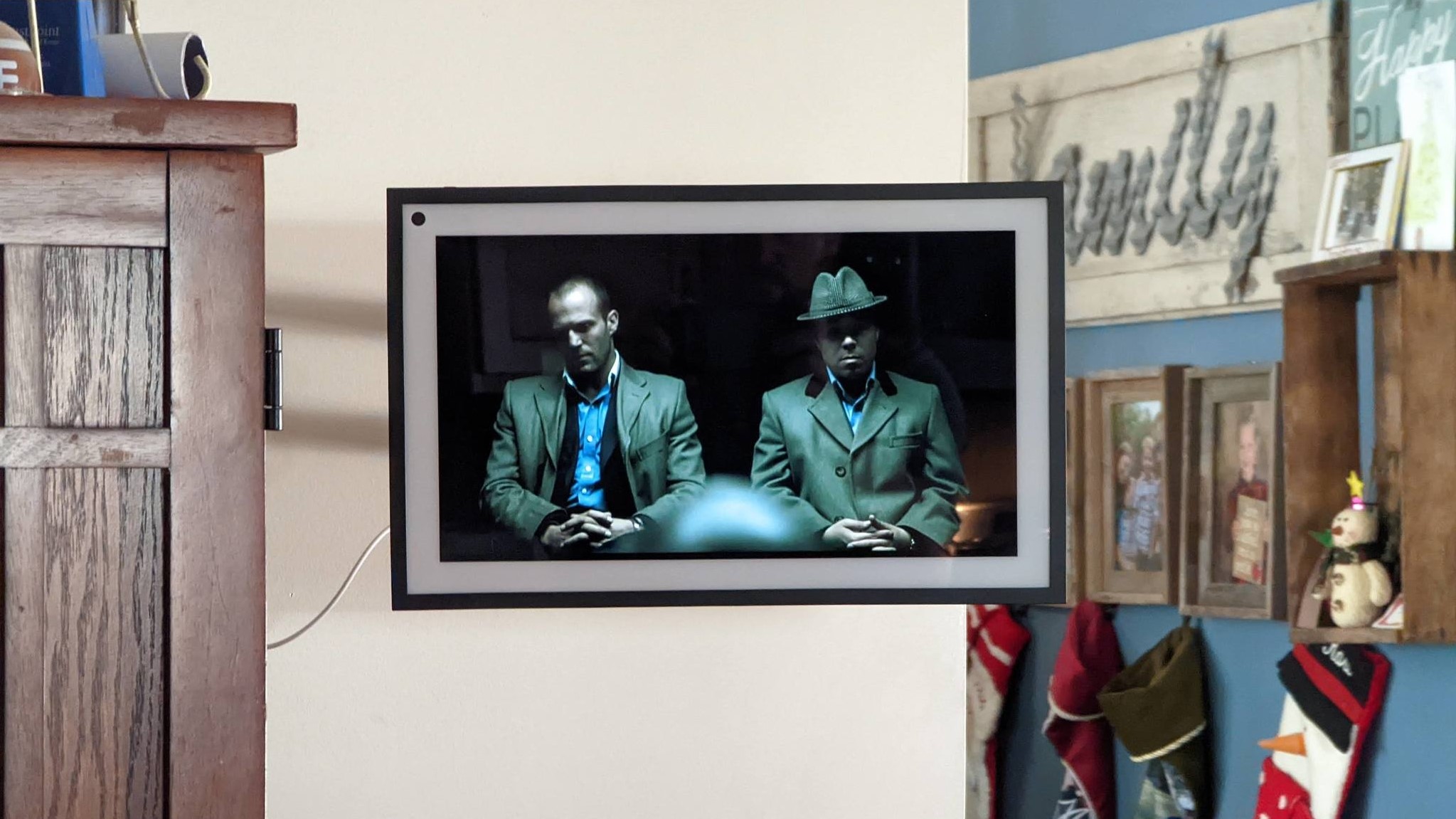 Matter is getting some love now. Matter will come to millions of Echo speakers and eero routers to improve compatibility with even more smart home devices. Unfortunately, there is still no date as to when that's going to happen. womp womp
A new Blink Mini Pan Tilt accessory for Blink cameras. This is cool! It means that your Blink cam can cover even more viewing area with the mount allowing you to move the camera to see every bit of the room.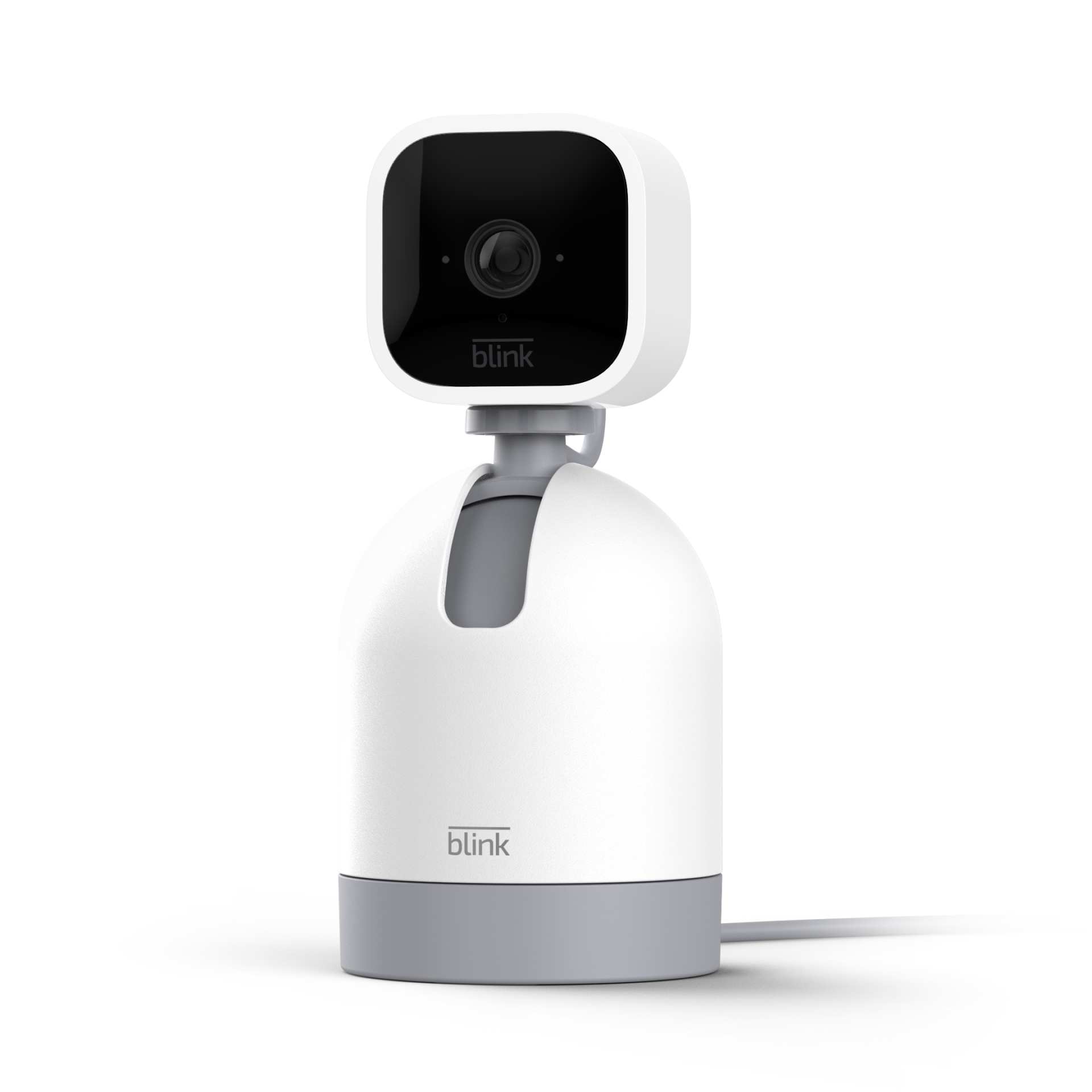 Do you think this is something you'd like for your homes? I dunno, sounds nice but maybe a bit spooky too.
Amazon is adding patrolling to Astro that better integrates with Ring products. With Ring Virtual Security, if a Ring device detects that your business is being broken into, it will begin patrolling and sending live video to the authorities.
Amazon Astro will start learning more about specific items in your home that you tell it to, Starting with windows and doors. If you tell Astro about your front door while looking at it, the robot can visually understand if it is open or closed and you can then ask Astro to check if the door is open or closed.
Alexa Together is coming to Astro that allows for more way to use the robot to help take care of loved ones who aren't able to.
Finally some updates on Amazon Astro. Amazon says that there have been hundreds of thousands of invite requests. But I wonder how many are actually in the wild.
New BMW vehicles are going to start using Alexa Custom Assistant to bring more of the ambient computing Amazon is talking bout today. That will be one pricey Amazon Echo.
Amazon Echo in the car is getting an update with a new Echo Auto. There is a new design and improved playback options along with better syncing with your home speaker to let you resume in your care from where you were in the house. It gets new hunches and more ways to minimize distractions when driving.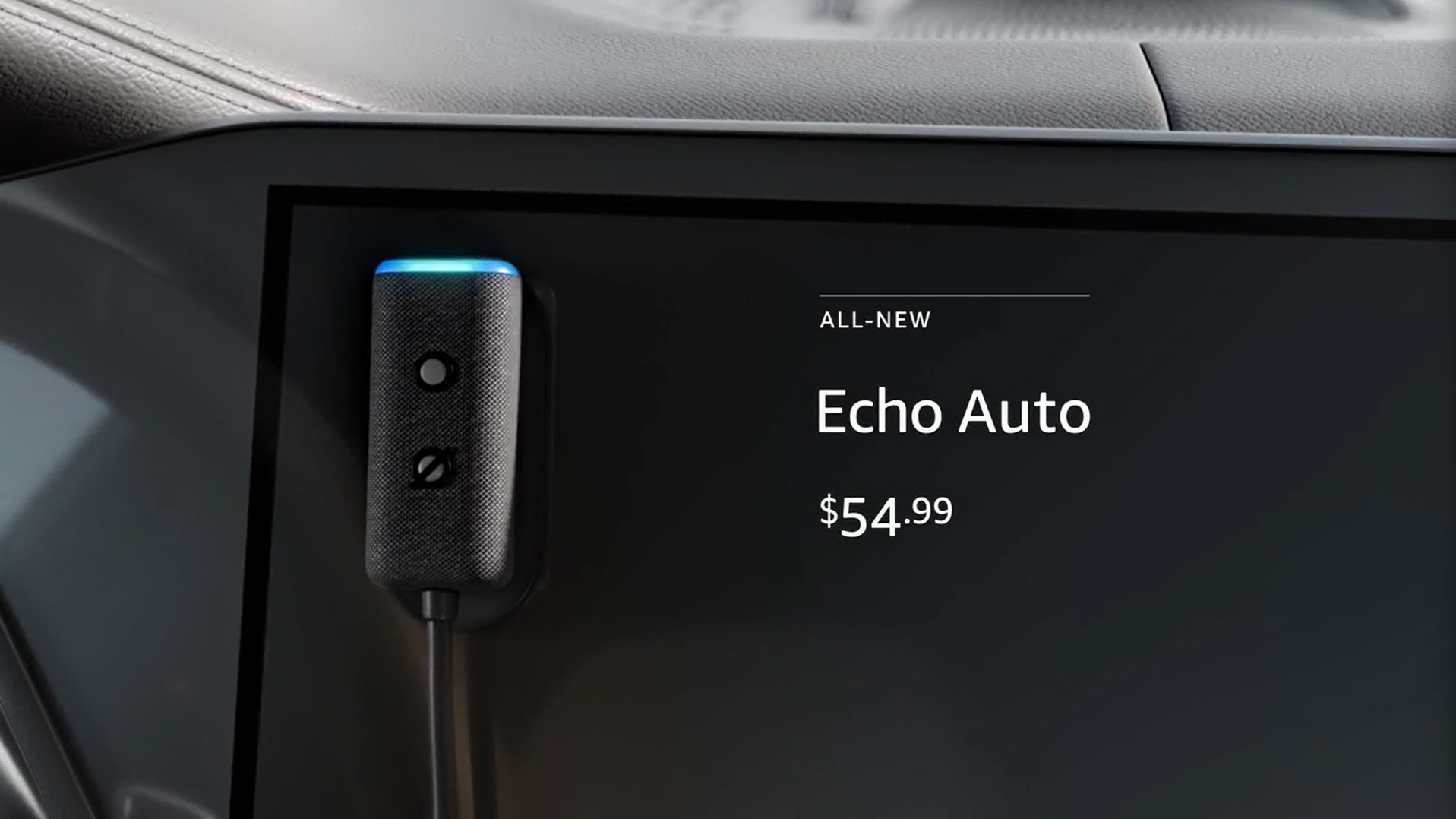 Do you have kids that love to read or be read to? Amazon is bringing the a feature that will let kids co-create characters and visual stories on their Echo smart speakers.
Yay! New cute Echo Dot Kids designs to go along with the existing Tiger and Panda styles. Amazon is also bringing more features to the "Hey, Disney" that rolled out last year.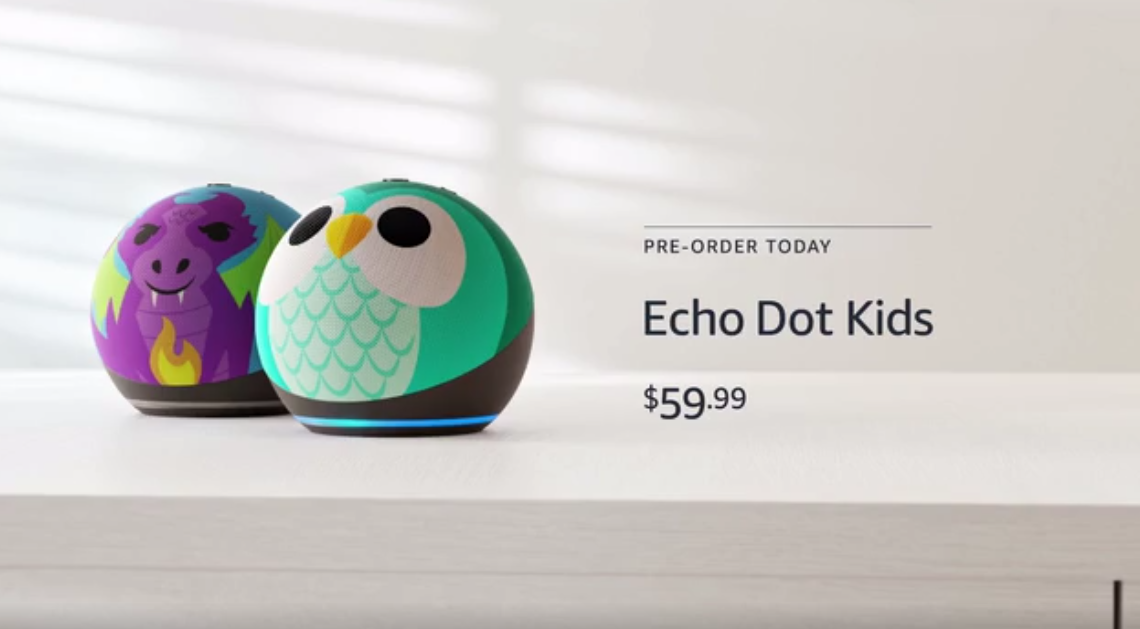 Now for Echo Dot and Dot with Clock. Amazon has improved the speakers in both models and the display on the Dot with Clock is getting new features. It is more refined and will show more information like song title or weather icons. Both speakers are getting a feature where you can tap on the top to pause music, stop a timer, and more.
New Echo Dots and existing Echo speakers are becoming eero mesh router extenders to give even better internet coverage.
Yes! New Echo Studio coming in Glacier White and improved sound with Sony 360 Audio.
Halo Rise is a new sleep tracking lamp, clock, and smart sensor that will be able to give you insights into your sleep patterns. Being able to give advice on ways to improve your sleep by monitoring temperature, humidity in and more in your room. It can even mimic the sunrise for a natural way to wake up.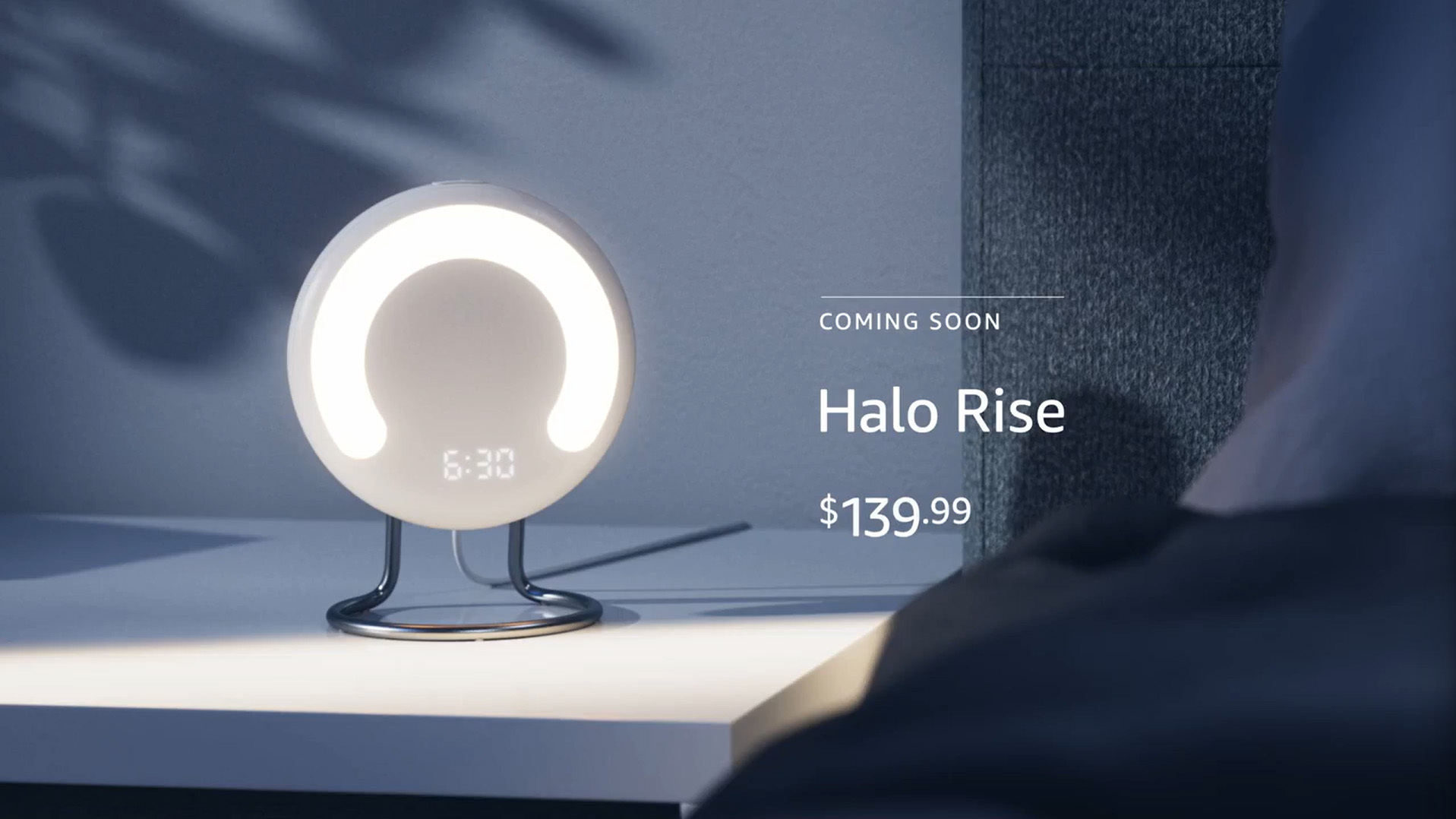 Ambient Intelligence is getting its own section now. This could really be interesting to see how Amazon Alexa and the rest of the AI ​​evolves in how it can become something that fades into the background. The idea that we don't have to be so involved with every little bit of our smart home is exciting.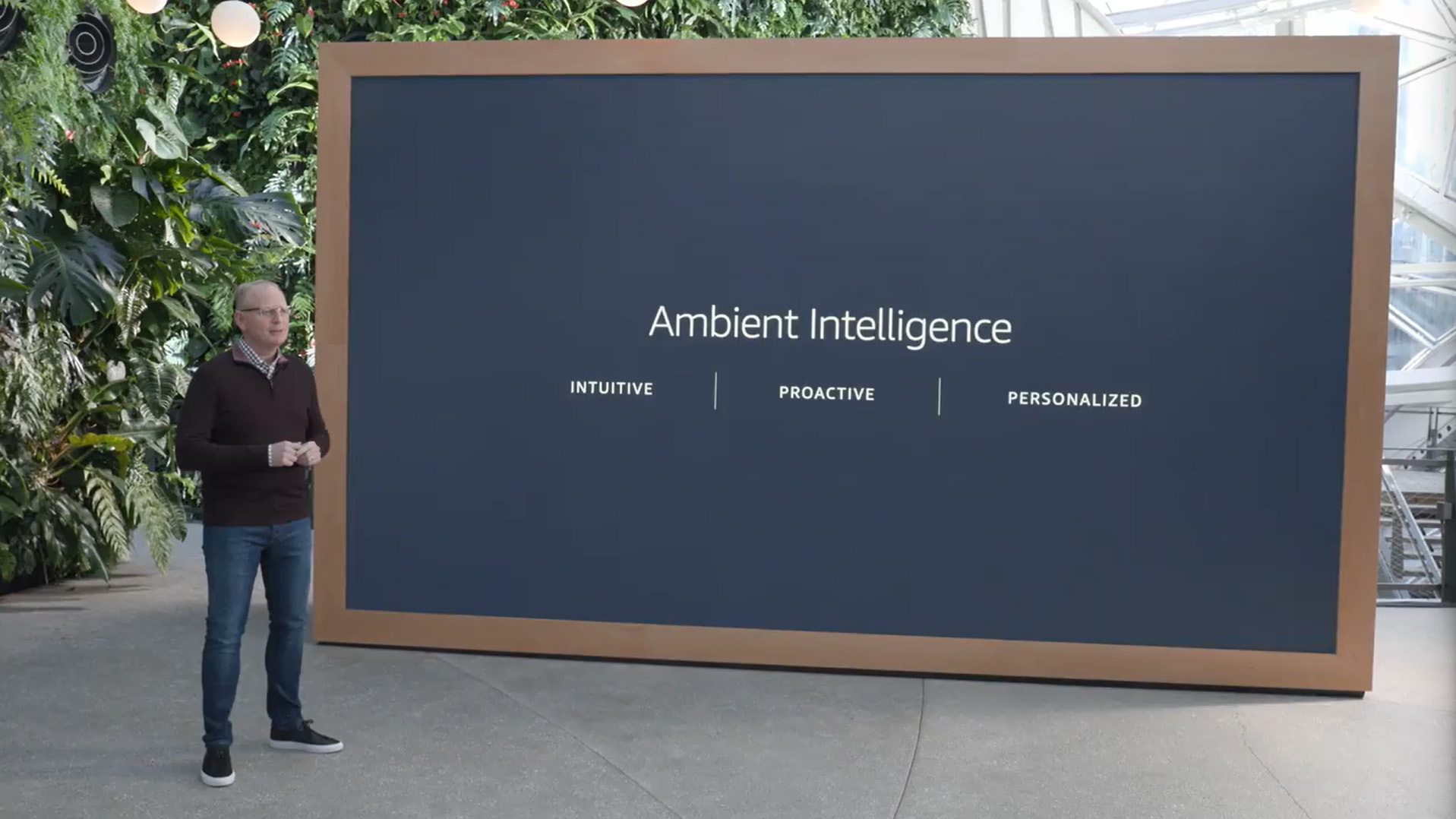 Amazon states that they are ahead of schedule in becoming more carbon-neutral. With packages using more paper and recycled materials. This is a great thing the hear about such a large company trying to improve its energy footprint.
Kindle Scribe is not coming cheap, starting with pre-orders today for $339
The new Kindle Scribe is going to let users keep note, annotate books, and more using some preset templates that will sync to your account.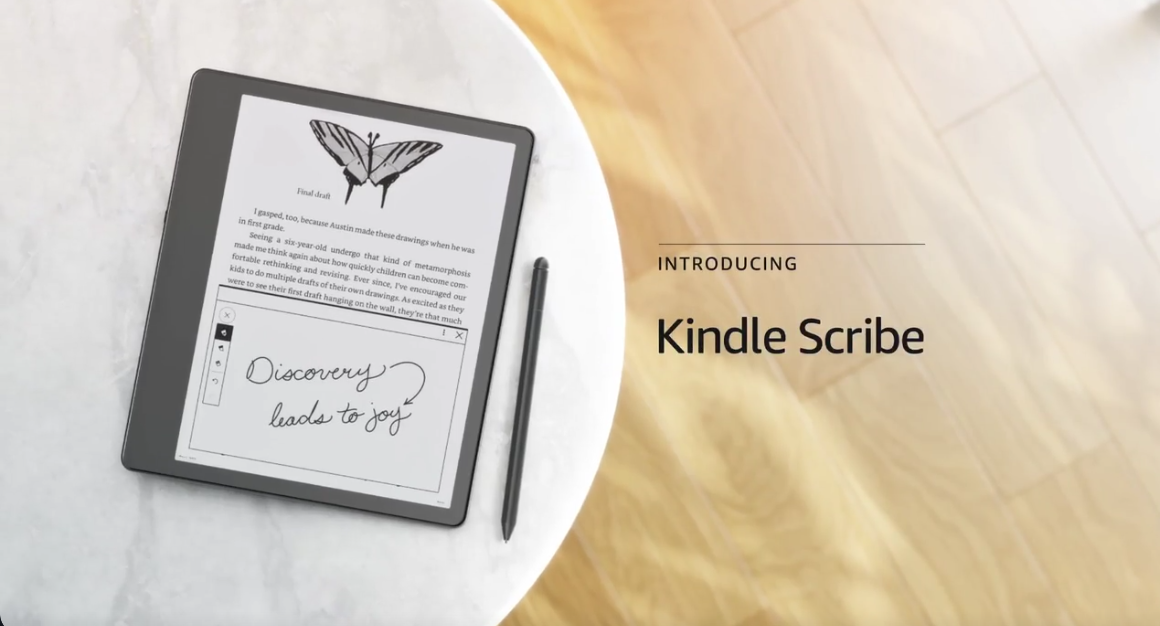 Up first is the Kindle with the Kindle Scribe as the first e-reader from Amazon that you can write on.
OK, here. We. Go. Don't forget to stay here, as we will keep you in the loop with everything Amazon rolls out!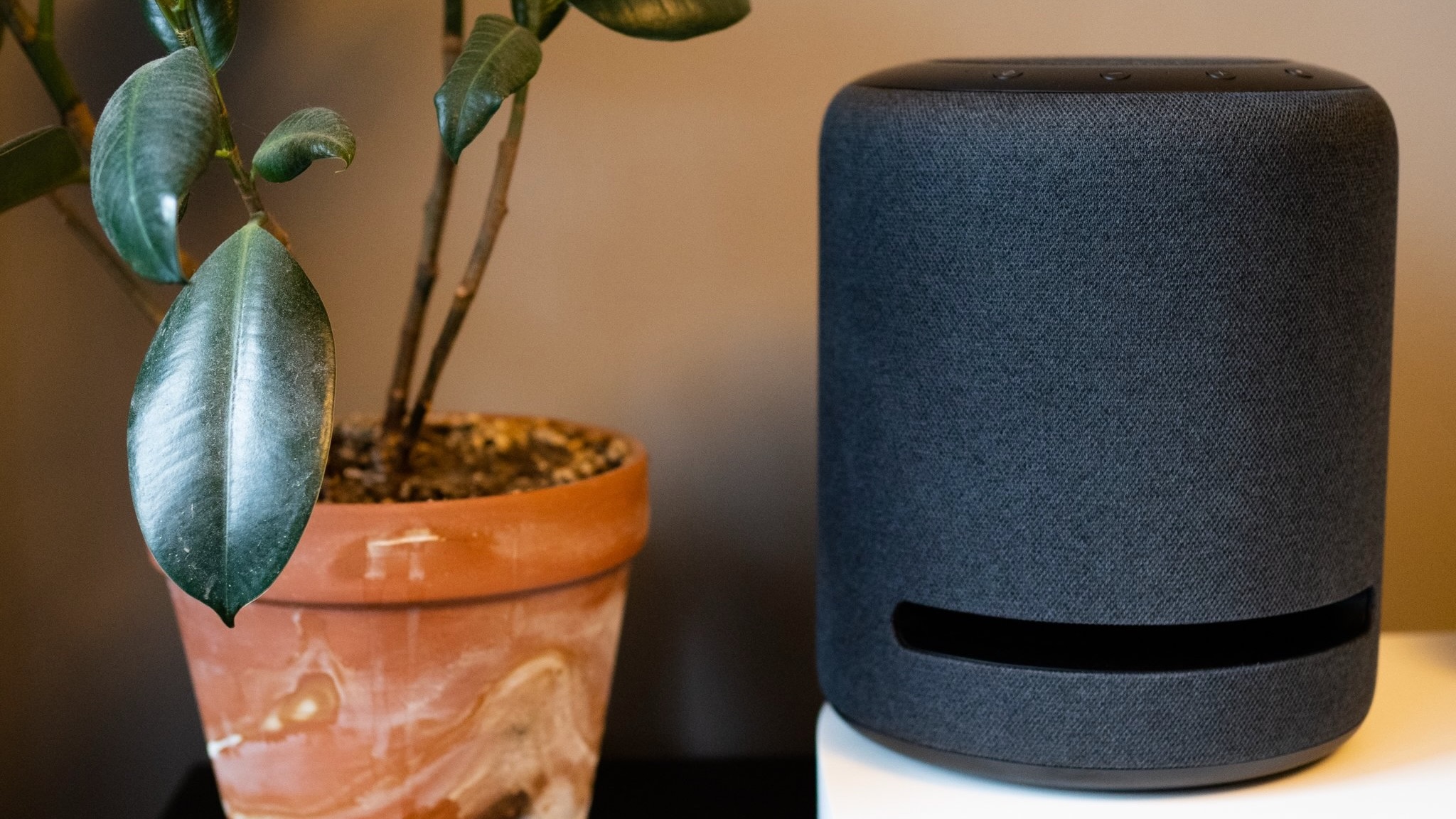 Even though Amazon has done a pretty good job keeping most of its Echo smart speakers and smart displays updated each year, higher-end options like the Echo Sub and Echo Studio haven't seen a refresh in quite some time. While the Echo Sub is more of an add-on to the other smart speakers, it wouldn't hurt to update it or add something like a mini-sub to the lineup. The Echo Studio is supposed to be the premium option, but it's been years since it's gotten any love from Amazon. Maybe we could get a nice soundbar to go with the Fire TVs and Sub?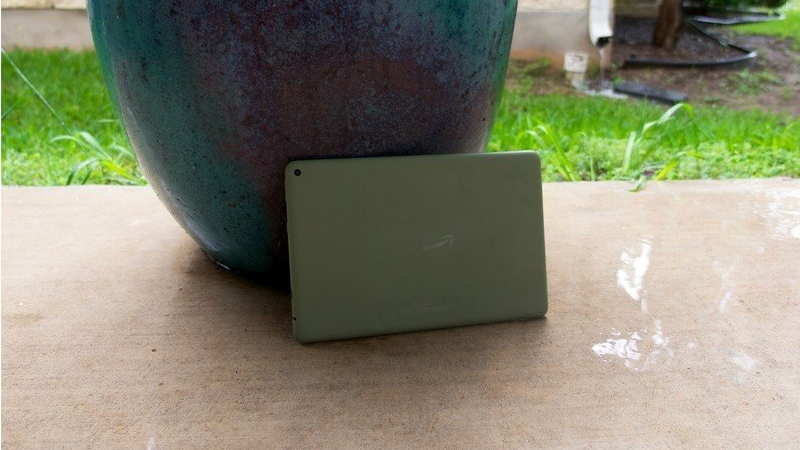 You know what else Amazon is great at — tablets and e-readers. The Amazon Fire Tablets are some of the few great Android tablets that can be picked up without breaking the bank. The Fire 7 and Fire 7 Kids tablets were refreshed earlier this year, and the Fire 10 was last year and Fire 8 in 2020, but perhaps an Ultra-like device would be worth it. Something more on the high-end, maybe. It could also be a good time for a new wave of Kindles to spice up the e-reader line too.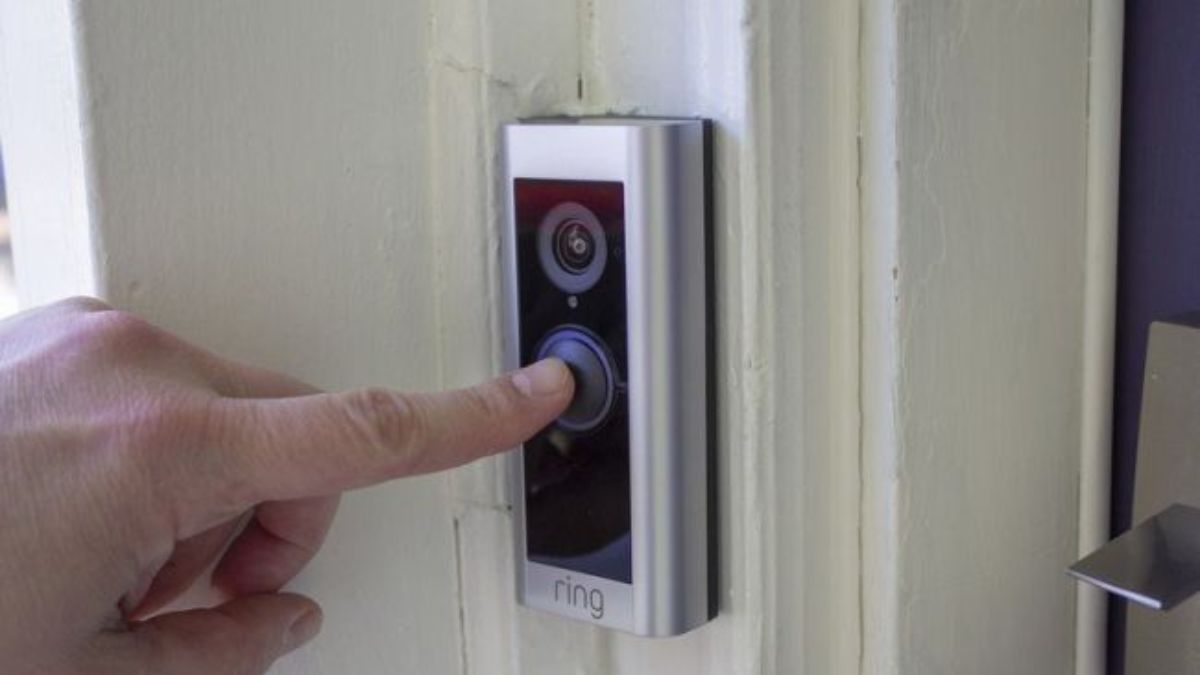 Ring is getting to the point where it han extensiveoad catalog of products, but some areas could use filling out — specifically a smart lock. Ring has some truly great video doorbells, and adding a lock to the mix to further secure your front door makes sense. Sure, some really fantastic smart locks are Ring-compatible, but getting an official device would likely offer a more complete experience.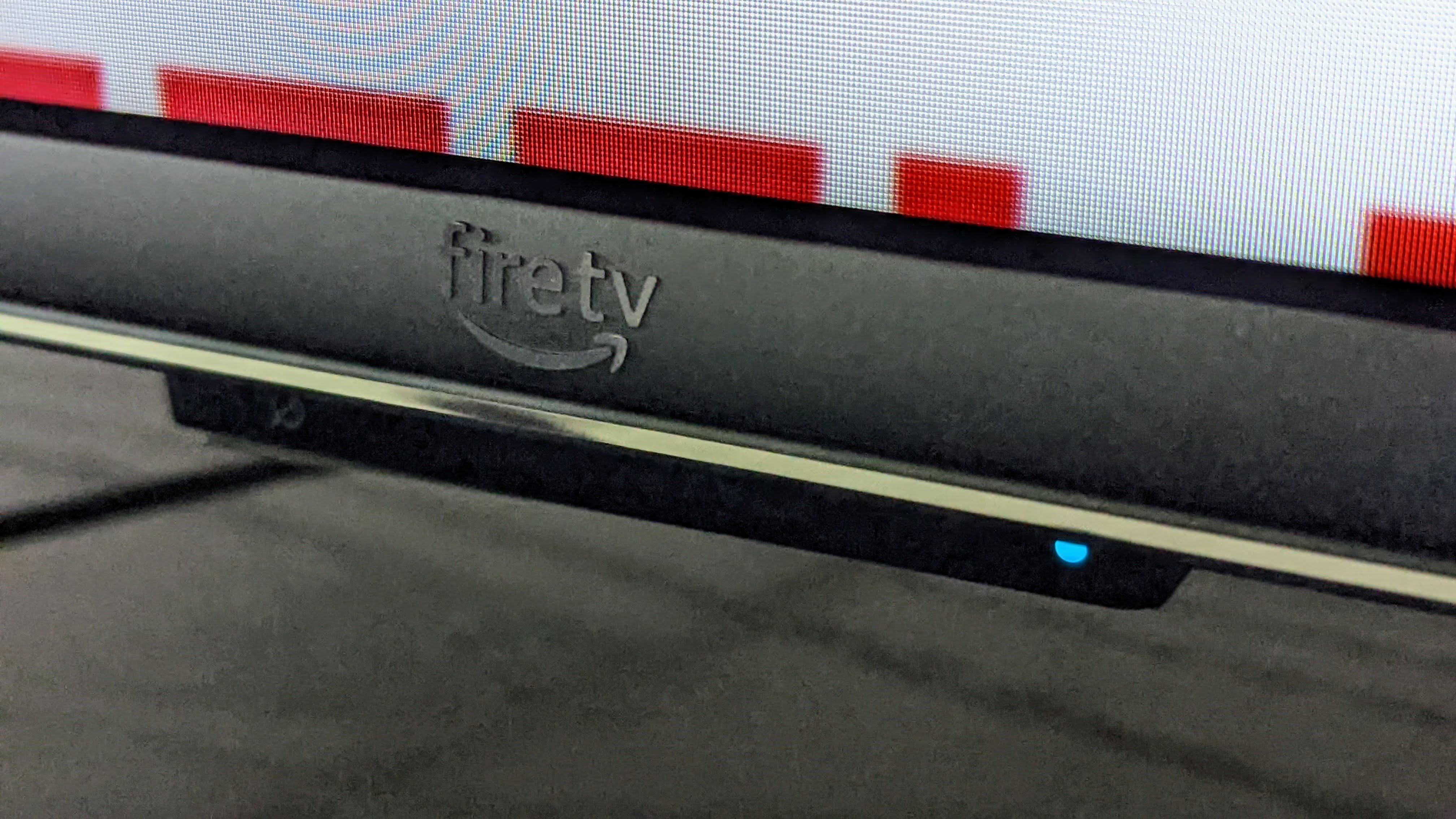 Something else we might get is some updated Fire TV devices or software. Amazon has some of the best streaming devices on the market and seems to be regularly updating them. But one device that hasn't gotten any meaning update is the Fire TV Cube. This product was an Alexa speaker on top of being the most powerful Amazon streamer offered, but it seems to have been forgotten. This could be due to Amazon releasing its own brand of smart TVs, one which I reviewed called the Fire TV Omni and was quite impressed with. So, hopefully, we can get some updates on the entertainment side of things.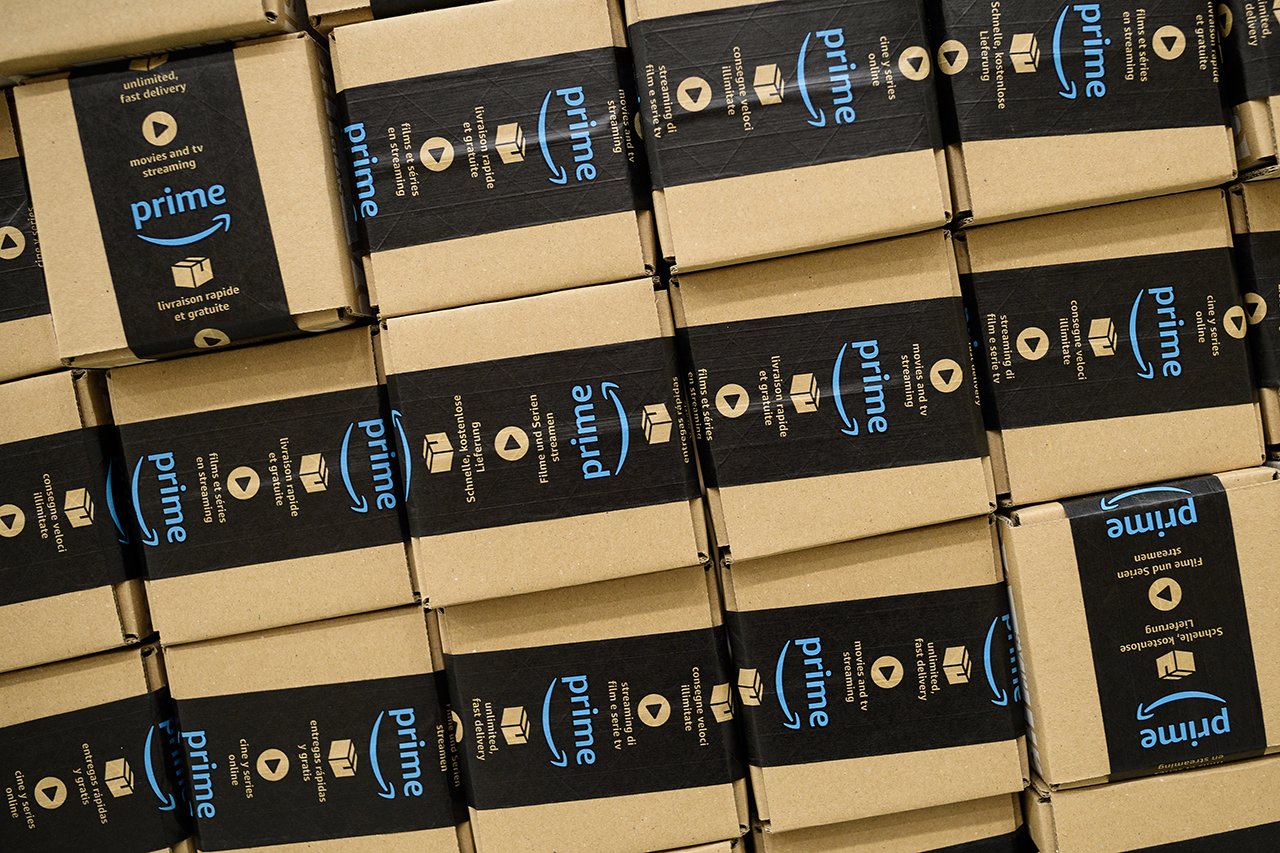 While this event will likely cover mostly updates to existing products and services and some new devices, with another Amazon Prime Day event coming in just a few weeks, we could get more details on this. Since this is the first time Amazon has done two shopping events in one year, and the second is close to Black Friday, I could see them talking it up, and today would be a prime time to do so. Get it, Prime?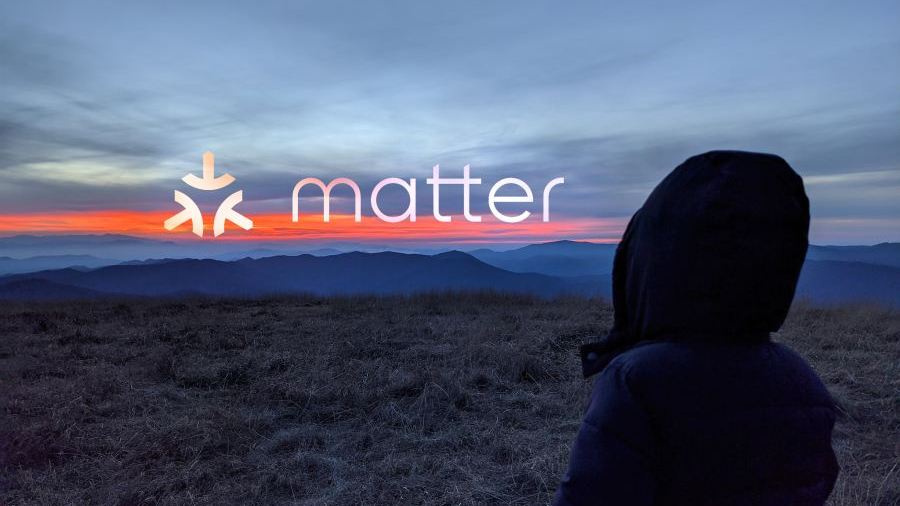 Could Amazon drop the curtain on its plans for Matter and when those updates could roll out to its compatible device? This would be great to hear some updates on the long-awaited smart home device protocol. With Amazon being such a significant player in the development of Matter, along with Google and other brands, an update would be nice. This event could also make for a good launch for the platform. We'll have to see!
Something else I look forward to at Amazon's device events is new Day-1 devices. Day-1 products are generally pretty wild in concept, but that is what makes them so cool. This may seem counterintuitive because of what I said before about the Astro bot and Ring drone cam, but I'm only disappointed that we don't have those devices yet. Day-1 items are fun, and I like seeing them nonetheless.
Sorry, everyone, I forgot to mention that this is Chris Wedel keeping you updated on our hopes for the event and what actually gets announced.
I wonder if we'll be able to get any updates on the Astro bot or Ring Always Home Cam. Since being announced at previous events, very little has been said about these devices since then, and they are still unavailable for typical purchase methods. These impressive products are still stuck in Amazon's invite program and are quite expensive. So, getting some more information on what is going on with these things and when they might become more accessible.
Personally, I'm really excited to see what new smart home devices come from Amazon. For years the company has been cranking out some pretty impressive devices and potentially offering the most complete profile of smart home products in the entire sector. I'm hoping for an evolved version of the Alexa platform that offers better customization of the display on smaller screens, much like what's available on the larger smart displays like the Echo Show 15 and Show 10.